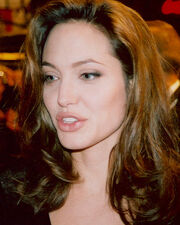 This tour of Real Life Soap Wiki starts at our group interaction house. This house hosts several Special Events such as "Dinner and a Movie" and the "Soap Box Lectures". As we continue the tour we will visit the rooms where these special events are held. If you want to depart the tour, feel free to enter the house by clicking on any of the names of the rooms, at the bottom of this page.
For those of you participating in the scavenger hunt, I want to mention that when I played the role of Olympias, I was very caught up in the lore of the ancient Greeks. When I was on the Greek island of Santorini, I had a smidge too much wine one evening and that night I had a vision. In that dream I was living in ancient Greece and performing a ritual to honor the gods. Scavenger hunt participants should remember to keep their eyes open for visions of the hunt target items and then be sure to follow the rituals of the hunt by finding the nearby hyperlink to report what you have found.
Scavenger Hunt short cuts:
Tour entry page | tour page 1 | tour page 2 | tour page 3 | tour page 4 | tour page 5

Ad blocker interference detected!
Wikia is a free-to-use site that makes money from advertising. We have a modified experience for viewers using ad blockers

Wikia is not accessible if you've made further modifications. Remove the custom ad blocker rule(s) and the page will load as expected.